DogWatch of Southern Connecticut
It's all about your dog!
Sue and Mark have been DogWatch dealers training dogs and cats to our Hidden Fence for over 17 years. We are dedicated to keeping dogs safe in their yards using our PetFriendly ™ training program, allowing them to run free safely. Mark is an experienced dog trainer with over 25 years in the dog training industry. We have received numerous Sales Achievement awards and Top Dog Awards in our pet containment careers with DogWatch Hidden Fence.
Our pack today consists of our 2 year old Old English Sheepdog Graham, and a 1 year old Bouvier des Flandres Bunker.
We hope to have the opportunity to help keep your pet safe.
Service Area
We provide services to customers in the Southern Connecticut area, including the towns and cities of Bridgeport, Easton, Fairfield, Monroe, Norwalk, Redding, Ridgefield, Shelton, Stratford, Trumbull, Weston, Westport and Wilton, Connecticut and the surrounding area.
Get a Free In-Yard Estimate!
Our representatives will meet you at your home for a free in-yard estimate. We will help assess your needs and customize a solution that suits both you and your pet. Call today or schedule an appointment to get things started!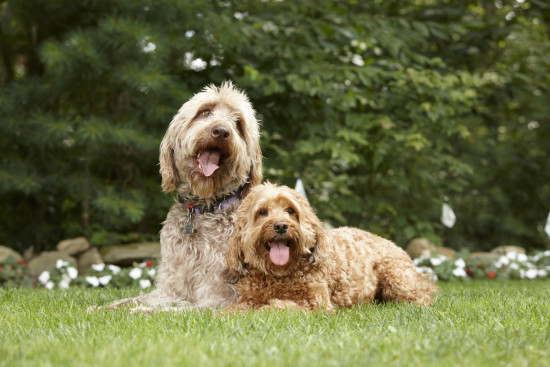 Why Choose DogWatch of Southern Connecticut?
1. Our number one concern is the safety and well-being of your pet. We provide the support you need to ensure successful training and happy containment.
2. We provide a proven PetFriendly™ training program. We train your dog (or cat) to recognize the boundary flags and the audible warning signal (or vibration) before introducing the correction.
3. We are experienced professionals committed to providing excellent customer service and support. We strive to service every customer promptly and courteously.
Simply the best. No getting around it.™
Another reason to choose DogWatch of Southern Connecticut is that we are an authorized DogWatch dealership. The DogWatch Hidden Fence is the most technologically advanced and the easiest to use, and it is backed up by a no-hassle Lifetime Warranty from a company with more than 25 years of keeping pets happy and safe.

What makes us Simply The Best?
---
Customer Testimonial
My name is Christine List and I am a local behavior dog trainer. I have had my fence system for a little over three years now and I have been very pleased with it! We have five dogs and three kids. Occasionally I would come home to find our garage doors left open or gates not latched. Chris properly secured our property so our whole family could come in and out with no worries!
Christine List - Orange, CT